---

【SLAP SPEED】・【HAMATOLA!】が主催する《Cafe Racer/カフェレーサー》をテーマにしたミーティングイベント
一年間に数回という不定期開催のイベントですが
参加者みなさまの交流や情報交換の場になればと思います。

『車種』や『希少価値』といった《モノ》ではなく
『価値観』や『LifeStyle』など《ヒト》にポイントを置いたイベントです。

基本的にはCafe Racer スタイルのミーティングですが、
参加車両等に基準や制限はありませんので、
スタイル、国内外車種、新旧は問わず 、
みなさまそれぞれの愛車、愛機で遊びに来て下さい。
It is a meeting event on the theme of "Cafe Racer".
Although it is an occasional event held a couple of times a year,
We believe that it becomes a place of exchange and information exchange.
It is an event that puts a point on "human" such as "value" and "LifeStyle" rather than "models" and "value".
Basically it is a Cafe Racer style meeting,
There are no standards or restrictions on participating vehicles, etc.,
Regardless of style, domestic and foreign, old and new,
please come and visit motorcycles!
会場に集まってそれぞれ自由に楽しむミーティング型イベントの【Cafe Racer's MET(メット)】と、
ツーリング、食事などを参加者みんなで愉しむ【Cafe Racer's HANG OUT! (ハングアウト)】の
2つのタイプのイベントを実施しています。
それぞれ会場や共催頂けるお店さま、協賛して頂けるメーカーさま、企業さま等歓迎です。
当サイトの"Contact"コンタクトフォームからご連絡頂けると嬉しいです。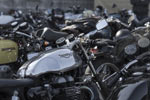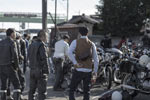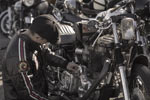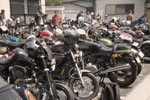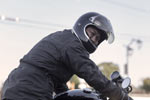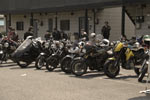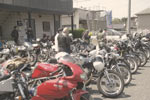 ★Past 【MET】—-今までの【MET】、【HANG OUT!】のPhoto Galleries.
●【Cafe Racer's MET】 Yokohama 2018 (Apr.29.2018)
→"Photo Gallery【Cafe Racer's MET】 Yokohama 2018"
●【Cafe Racer's HANG OUT! 2】at Kamakura "Alpha Betti Cafe"(November.04.2017)
→"Photo Gallery【Cafe Racer's HANG OUT! 2】at Kamakura "Alpha Betti Cafe" Nov.04.2017
●【Cafe Racer's HANG OUT!】at Kamakura "Alpha Betti Cafe" (July.29.2017)
→"Photo Gallery【Cafe Racer's HANG OUT!】at Kamakura "Alpha Betti Cafe" July.29.2017
●【Cafe Racer's MET】 at Gifu (May.21.2017)
→"Photo Gallery【Cafe Racer's MET】 at Gifu"
●【Cafe Racer's MET】 Yokohama 2017 (Apr.23.2017)
→"Photo Gallery【Cafe Racer's MET】 Yokohama 2017"
●【Cafe Racer's MET】 Yokohama 2016 (Apr.23.2016)
→"Photo Gallery【Cafe Racer's MET】 at Yokohama"
●【Cafe Racer's MET】 at Chichibu (Apr.26.2015)
→"Photo Gallery【Cafe Racer's MET】 at Chichibu"

●【Cafe Racer's MET】 at Takasaki (Nov.23.2014)
→"Photo Gallery 【Cafe Racer's MET】at Takasaki"

"Cafe Racer's MET" Official LINK
■"Cafe Racer's MET" Official 【FACEBOOK】 Page 


■"SLAP SPEED" Official 【FACEBOOK】 Page