---

【SLAP SPEED】・【HAMATOLA!】が主催する《Cafe Racer/カフェレーサー》をテーマにしたミーティングイベントです。
一年間に数回という不定期開催のイベントですが、
参加者みなさまの交流や情報交換の場になればと思います。
『車種』や『希少価値』といった《モノ》ではなく
『価値観』や『LifeStyle』など《ヒト》にポイントを置いたイベントです。
基本的にはCafe Racer スタイルのミーティングですが、
参加車両等に基準や制限はありませんので、
スタイル、国内外車種、新旧は問わず 、
みなさまそれぞれの愛車、愛機で遊びに来て下さい。
It is a meeting event on the theme of "Cafe Racer".
Although it is an occasional event held a couple of times a year,
We believe that it becomes a place of exchange and information exchange.
It is an event that puts a point on "human" such as "value" and "LifeStyle" rather than "models" and "value".
Basically it is a Cafe Racer style meeting,
There are no standards or restrictions on participating vehicles, etc.,
Regardless of style, domestic and foreign, old and new,
please come and visit motorcycles!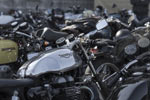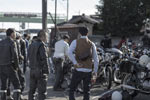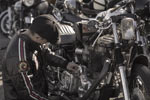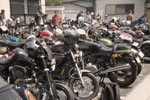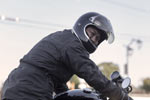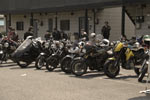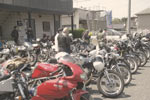 ★Past 【MET】—-今までの【MET】、【HANG OUT!】のPhoto Galleries.
●【Cafe Racer's MET】 Yokohama 2018 (Apr.29.2018)
→"Photo Gallery【Cafe Racer's MET】 Yokohama 2018"
●【Cafe Racer's HANG OUT! 2】at Kamakura "Alpha Betti Cafe"(November.04.2017)
→"Photo Gallery【Cafe Racer's HANG OUT! 2】at Kamakura "Alpha Betti Cafe" Nov.04.2017
●【Cafe Racer's HANG OUT!】at Kamakura "Alpha Betti Cafe" (July.29.2017)
→"Photo Gallery【Cafe Racer's HANG OUT!】at Kamakura "Alpha Betti Cafe" July.29.2017
●【Cafe Racer's MET】 at Gifu (May.21.2017)
→"Photo Gallery【Cafe Racer's MET】 at Gifu"
●【Cafe Racer's MET】 Yokohama 2017 (Apr.23.2017)
→"Photo Gallery【Cafe Racer's MET】 Yokohama 2017"
●【Cafe Racer's MET】 Yokohama 2016 (Apr.23.2016)
→"Photo Gallery【Cafe Racer's MET】 at Yokohama"
●【Cafe Racer's MET】 at Chichibu (Apr.26.2015)
→"Photo Gallery【Cafe Racer's MET】 at Chichibu"

●【Cafe Racer's MET】 at Takasaki (Nov.23.2014)
→"Photo Gallery 【Cafe Racer's MET】at Takasaki"

"Cafe Racer's MET" Official LINK
■"Cafe Racer's MET" Official 【FACEBOOK】 Page 


■"SLAP SPEED" Official 【FACEBOOK】 Page